Heating Controls
Heating Controls to Suit your Home
Heating controls can help you to match your heating and hot water schedules to the working and life patterns in your house. Heating controls installed by Clondalkin Gas can help you optimise energy usage in your home.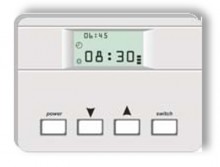 Programmable Timers
Clondalkin Gas can split you home heating into two zones - one for space heating and the other for your water heating. This means that you will be able turn on your domestic hot water heating without being forced to have your space heating turned on and vice versa. Additional zones can used in larger homes either to split upstairs and downstairs or living areas and bedrooms.
Contact us
to discuss how we can help you with new heating control installations.
Benefits of Heating Controls:
Reduces Heating bills

Reduces Greenhouse Gas

Temperature control in the house improves the comfort levels
Contact us
at Clondalkin Gas for your heating control upgrade and all your heating needs
Reduce Energy Usage
Typically homeowners can reduce their energy usage by up to 20% by installing easy to use heating controls in their home and using these controls in an efficient manner.
By installing heating controls within your home, you will be able to efficiently manage and control when you heat your home.
Act now to avail of SEAI Grants
If you are thinking of replacing your boiler there is no better time than now. You can currently avail of an SEAI grant worth €700 euro.
Heating Controls Check List
Check your heating control requirements by answering the questions below. If you answer No to all or most of the questions, you would benefit by installing some heating controls:
Do you have a timer on your boiler that can be set for different times for different days of the week?

Do you have a temperature control on your boiler?

Can you turn on your radiators without heating your hot water?

Can you easily adjust the radiator temperature in the rooms you use most often?

Do you have a separate temperature control for your hot water cylinder?

Do you have you a separate timer on your hot water cylinder?

Can you heat your hot water without switching on your radiators?
Contact
Clondalkin Gas now for a quote for your heating controls upgrade.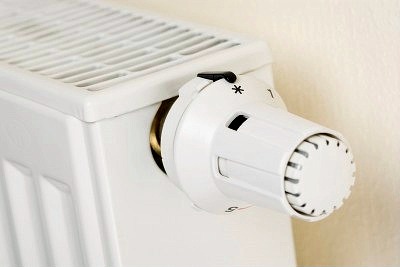 What you should know about gas boiler servicing, installation and repair
It is a legal requirement to be registered with the
Registered Gas Installers of Ireland (RGII)
to install, repair or service a gas boiler. If you are in doubt about any gas installer, then ask to see their picture identification with
RGII
ID number.
A certificate of conformance should be given to every customer for every job carried out.
If your installer is not
RGII
registered and does not present a certificate of conformance then, in the event of a boiler incident, your home insurance will not cover the cost of damages. A non-registered gas installer may also face a fine of up to 15000 euro and/or 6 months imprisonment.
Contact Us:
Don't wait until your Gas Boiler breaks down ...
Call Clondalkin Gas Now
| | |
| --- | --- |
| Contact: | Morris Doolan |
| Tel: | 01-4670488 |
| Mob: | 087 7610172 |
| Email: | clondalkingas1@gmail.com |
| Address: | 15 Grange View Drive, Clondalkin, Dublin 22, Ireland |
Clondalkin Gas for all your Gas Boiler Servicing, Repair and Boiler Replacement Installation Upgrades throughout Tallaght, Clondalkin, Ballyfermot, Lucan, Palmerston, Walkinston, Leixlip, Celbridge & all surrounding areas of Dublin & Kildare